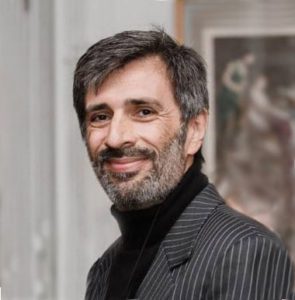 Donatien Carratier
Lead Designer / Founder
Donatien spend 25 years in Asia, his desire for a development increasing, he settled down an office in France to establish the Design Agency European Branch. His previous experiences working for his own company in Asia and for a renowned agency led him to handle projects as Design Director and Project Director undertaking it from initial design through final completion. He managed projects in Cambodia, China, France, Taiwan, Thailand, Laos, Malaysia, Indonesia, Vietnam and Zimbabwe. Collaborating with prestigious brands, Donatien is trusted for his creativity and his sense of innovation.
Juliette Serene
Design director / Creative & Interior Designer / Partner
Juliette has a journalism background, with 20 years experience in decoration & sourcing. Her experience in Asia and France helps to ensure that the new concept and development fits in with the client's requirements and the image they wish to promote for their new development.
Servane Rangheard
Hotel Project Expert / Partner
Servane has 25 years of experience in hospitality industry, management and follow-up of projects, with hotel groups as well as with independent hotel investors, in France and abroad. Today, with HO + Consulting and proud to share her fields of expertise with you so that you achieve your goals.
Join our Team?
Are you smart, willing to learn quickly, and know how to design idea? Maybe you have your folio to show us. What are you waiting for?