JW Marriott – Olive Restaurant – Khao Lak – Thailand
Hospitality, Restaurant
JW Marriott – Olive Restaurant – Khao Lak – Thailand
Project Details
JW Marriott – Olive Restaurant – Khao Lak – Thailand
CREDIT : Donatien Carratier / CLIENT : JW Marriott / CATEGORY : Hospitality / PROJECT : Olive Restaurant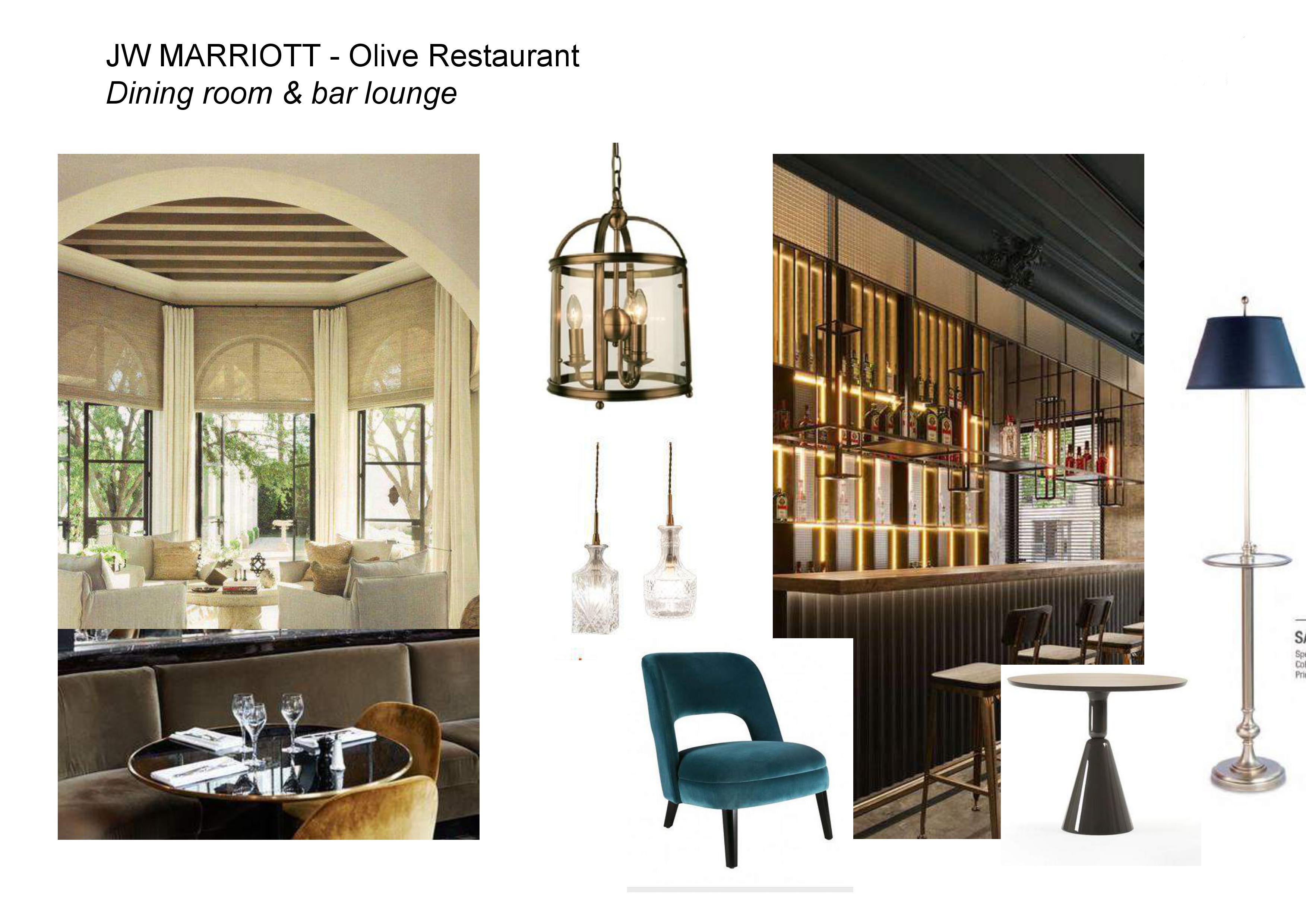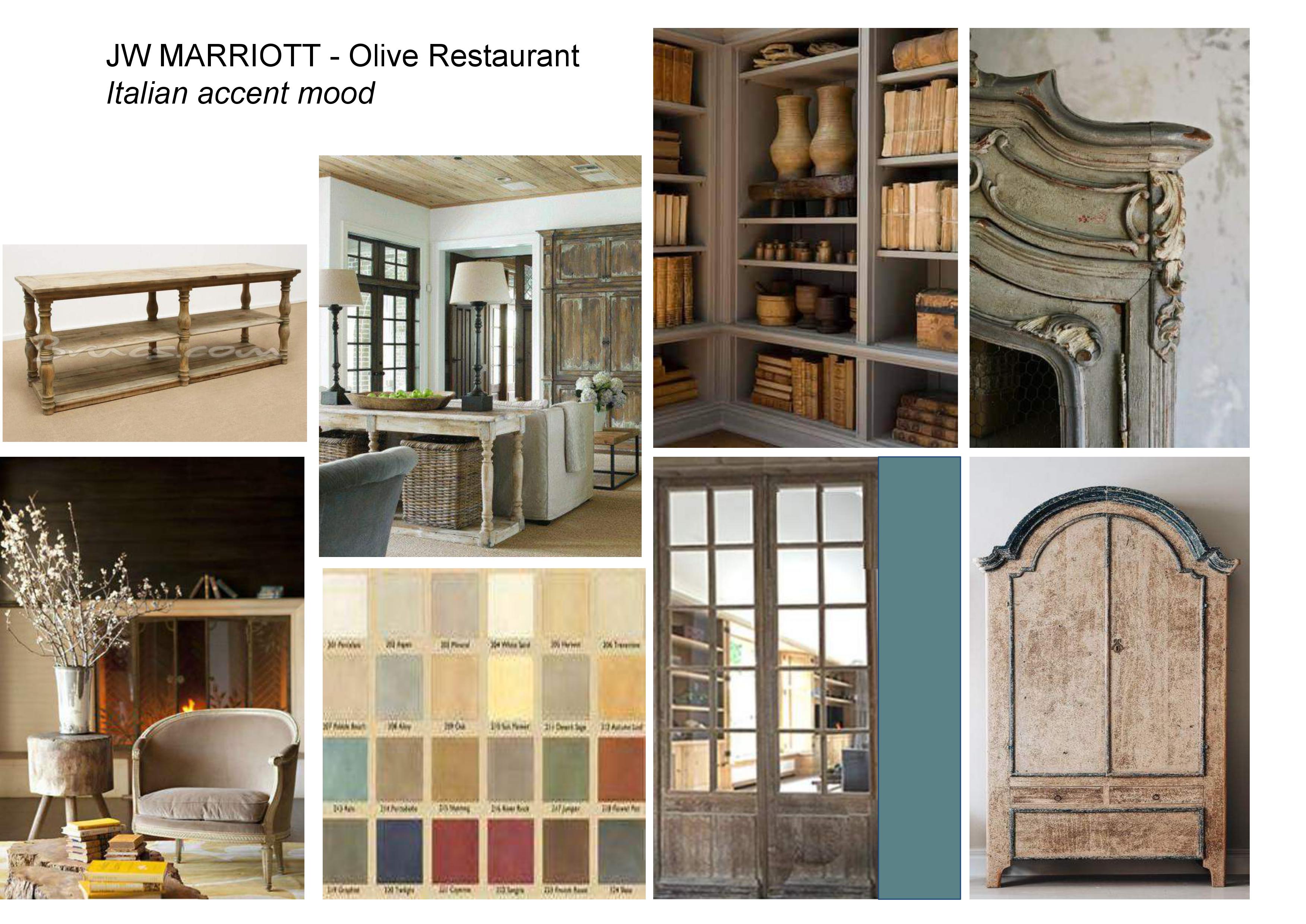 The guest experience : Being invited to have a private dinner at the luxury "Country Home" of an aristocratic Italian family located in the vineyards of the Italian countryside . The owner uses this property to entertain close friends, relatives and business partners – It is the symbol of his success in life. The owner loves to collect traditional Italian art, paintings, sculptures and other artwork, some that have been passed down from his forefathers and others from his own personal collection. He regularly escapes to this country home with his family and close friends to have a home cooked meal lovingly prepared by his ma-ma who cooks from the legendary recipes that have been passed down from generation to generation. Olive is not a restaurant but an intimate place where luxury is personal.
The venue starts with a lounge area included a feature bar that can be seen for the all over the restaurant. Then follow by an open space to the fine dining restaurant slightly softened by natural mood. The space is consistent around Italian pieces of art and special famous Italian art revisited.
The "tree indoor garden" is changing mood, taking advantage to the surrounding landscape.