"Loft Ekkamai Residential Project Bangkok Thailand"
"Loft Ekkamai Residential Project Bangkok Thailand"
Design Agency
Atelier Donatien Carratier works with clients to give shape to their design. We create value for clients with our process as below :
Briefing : evaluation and analysis of client's needs.
Schematic Design : master plan and concept design development, preliminary budget, concept, standards, space planning, and sketches.
Design Development : graphics, special areas, materials, lighting, FF&E, etc.
Design Documentation : drawings and specifications, final budget.
Donatien Carratier
Founder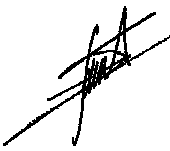 Our Client, Hospitality brands.
ERIC DELORME, AE, CO, LTD,.
We were looking after a house with a sense of modernism. Donatien Carratier grasped our needs and produced a stunning design. When feedback was needed, new versions of the design or any modifications were made very quickly. We really appreciated Donatien's flexibility and efficiency. It's great to work with someone so open-minded and responsive.
GERRY HILTON, RL, INC.
We have been very impressed by Donatien's ability to literally read our minds and deliver a corporate identity that perfectly symbolizes our vision and conveys the stylish, elegant and modern image we needed to sustain the international development of our company.
PETER KORMALI, MT, INC.
Awesome to work with. Incredibly organized, easy to communicate with, responsive with our demand, and beautiful work and documentation, great ideas came along the project.
New Project